Attention: Entrepreneurs, Authors, and Speakers Who are Exhausted From the Daily Chaos!
"The World Has Always Been Unpredictable and in Chaos. Now You Can Succeed by Using This Disorder to Your Advantage."
[If You Are Having Difficulty Attracting the Right Prospects and Having People Understand You and What You Offer, This Is For You!]
There Has To Be A Way To Move Past This…THERE IS – And I Can Teach It To You!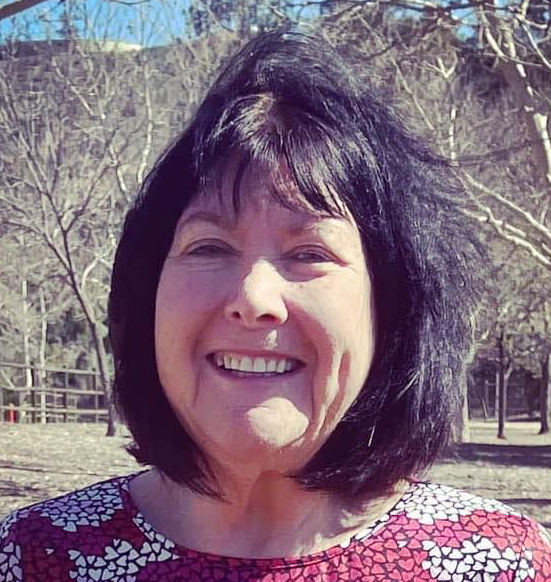 I'm Connie Ragen Green and I have been working exclusively online since 2006. When I first encountered the world of online marketing back in the early fall of 2005, I was enthralled with the idea of "making money while I slept". I soon discovered that this was hard work and set about to learn as much as I could during my every waking hour. And one part of being an online entrepreneur was glaringly obvious to me immediately…I was going to have to overcome the daily chaos of a world gone mad by helping others to do the same.
I was stepping forward and asking people to share their goals and dreams with me. Then I honed in on their pain points and began creating products, courses, and programs that would solve their problems. You can do this as well and your time is now…
I want to teach you how to use something called "entropy" to build a lucrative online business…
Introducing:

Entropy for Entrepreneurs… How to Harness the Chaos Easily and Serve Your Audience Joyously

If You Know That Helping Others Overcome Chaos Would Make a Difference In Your Business, This Training Is For You, and Being Accustomed to Chaos is a Plus!
"Entropy for Entrepreneurs: How to Harness the Chaos and Serve Your Audience" Will Teach You How To:
Accept that chaos and disorder is the normal state of the world, and can be used to our benefit

Become more confident with helping others to move past their pain and on to success

Prepare yourself so that you can have control over the chaos to grow your business exponentially!

If You…
Dream of a world where everything works like clockwork

Believe that other people are luckier than you

Feel like online entrepreneurship is out of reach for you
Believe you don't have anything special to share with others
Think that those who are successful are smarter, better connected, and probably younger than you

These beliefs are keeping you from reaching your full potential. These thoughts and feelings will take you on a journey of a life not fully lived. This could slowly blow up in your face…and drain your bank account.
Step Into Your Power and Find Your Voice, Especially if You Have a Servant's Heart to Help Others…
In the "Entropy for Entrepreneurs: How to Harness the Chaos and Serve Your Audience" training you will experience a rebirth of your positive approach towards people, especially people who are confiding their problems and situations with you. You are positioning yourself as a leader and will be able to share your message in a way that will become comfortable for you, from your home or office. And best of all, these people will be eight times as likely to make a purchase from you than they would from your competitors and others offering .

I'll Be Teaching You Strategies and Methods That Can Be Accomplished Very Quickly. You're the Entrepreneur, So It's Completely Up To You!

With This Training Around the Concept of Entropy, You'll Easily Learn How To Reach the Right People With the Message You Have to Share!
 This isn't a training on the theory of chaos and disorder. Theory has its place, but this training course – Entropy for Entrepreneurs: How to Harness the Chaos and Serve Your Audience – is about the practical side of planning, creating, and delivering your message from wherever you happen to be in the world (with an internet connection) by using proven methods strategically. Over the past fifteen years my business has carried on profitably from the beaches of southern California, internet cafes across Europe, remote areas of Asia, across the United States during a twenty-one day, seventeen state road trip, islands throughout the Caribbean, as well as from my home offices in both Santa Barbara and Santa Clarita, California. This is all thanks to the marketing I have set up and continue to use. I'll teach you exactly how to do the same thing, in a way that suits your lifestyle and goals.
My Motto Is To "Keep It Simple"
Just as I do with my Online Marketing Incubator and Platinum Mastermind clients, my goal with this training is to keep it all simple. By this I mean that you will only be exposed to what you need and what is working for me and for others during 2021 and beyond. My promise to you is to not waste any of your valuable and precious time with training that is not absolutely crucial to your success.
Instead of teaching you only WHAT  to do to grow your status with video, I'll be teaching you HOW  to do it with the exact, step-by-step techniques and strategies that will have you up and running faster than the speed of light and sound!
Ease Into Your Future By Harnessing the Chaos That Keeps Your Prospects From Moving Forward Towards Success

Because I've been doing this full time for over fifteen years now, I feel uniquely qualified to help you move forward in the right way. And your success as an online entrepreneur is my greatest reward!
Regularly I am asked whether or not the window of opportunity has already closed for new online entrepreneurs when it comes to building a profitable business with video. This is my take on that…
The Reality…
Helping others to make sense of the random chaos and disorder will allow you to serve your prospects and clients in a unique way, while growing your business exponentially.
The Problem…You believe that you will not be able to fully comprehend this concept well enough to share it with others.
The Solution…My Entrophies: How to Harness the Chaos and Serve Your Audience training will turn you into an effective and unstoppable rock star, ready and able to help others. I'll teach you how to develop your USP (Unique Selling Proposition) with my proven blueprint and deliver it as though you had been doing this for years.  And the best part? You'll be building valuable relationships along the way that will make a difference for what you'll be able to achieve for years to come.

Not Used to Working Directly with Clients? Not a Problem!

During the Entropy for Entrepreneurs: How to Harness the Chaos and Serve Your Audience training program you'll learn how to take a single, simple idea and expand upon it to create and deliver a relevant message that will captivate your prospects. It all begins with your unique idea within your chosen niche topic, that is then expanded upon with:

Creating an Outline of Your Ideas and Most Salient Points
Providing a Handout with More Details at the End of Your Coaching or Mentoring Session
Turning Your Ideas into a Powerful Sales Presentation
Persuading Your New Prospects to Join You for a New Product, Course, or Coaching/Mentoring/Consulting Program
I may be slightly oversimplifying here, but my motto to "Keep It Simple" truly is the path to great success for you as an online entrepreneur. And failing forward more than half of the time is okay. I'm living proof that you can regularly fail more than half of the time and still earn seven figures as an entrepreneur. Working closely with people who need your help will become something you look forward to regularly, once I teach you what continues to work for me and for others who have been using this strategy for years, as well as what does not work so you can save time by learning from our experiences.
This is What You Will Experience in My "Entropy for Entrepreneurs" Training:

As you begin to connect with people based on their pain points, they will be more likely to join your list and enroll in your programs and courses
You'll learn how to share your personal story, without oversharing, as a way to serve your prospects and share your message
Serving others, within your family, in your community, and in business will become a joyous and effective process
Becoming a highly skilled marketer and problem solver will spill over into everything you do, giving you the Midas touch
Imagine having the time and financial freedom to live the life you choose. Online entrepreneurship is the best way to get started with this lifestyle, is definitely a "hedge against inflation", and you never know where it might lead you in the future. And it all begins with embracing the mindset of a successful problem solver and marketer helping others!
Reinventing Yourself as a Confident, Knowledgeable, and Caring Coach Marketer and Mentor Who Serves and Delivers is the Secret…and These Are Valuable, Lifelong Skills You Will Learn Quickly From Me
Helping others is rewarding and satisfying, and reaching and connecting with them with what you have to offer is the first step. Imagine the feeling of being able to help people around the world with the information products, online courses, books, coaching, and other services they need and want by sharing them through your video live streams. They will be forever grateful to you as their trusted advisor. By making a name for yourself and becoming a trusted advisor in your niche with these strategies you will change the direction of your life and financial future forever.
I worked as a classroom teacher for twenty years, and during that time I had absolutely no control over my income. One year the union had us go on strike for two weeks, and I had zero income during that time. If I hadn't been working part-time in real estate on the side, my house payment and other bills would have been late or not paid at all. Having your own online business is the best hedge against inflation and a weak economy.
I've been working exclusively online since the beginning of 2006, so it just makes sense that I've had more opportunities based on this longevity. I became a "super affiliate" with just a few hundred names on my list, count most other successful online marketers as friends and have them on speed dial, and have access to some of the most brilliant minds now working online. If you're just getting started, have no list or a list of fewer than a hundred names, it makes sense that you will need different tactics and strategies to rise to the level you want and need as an entrepreneur. And that is exactly why I feel uniquely qualified to take you by the hand and move you closer to where you want to be by implementing what you learn in this training on using video live streams to market your business.
---
The Training Included in "Entropy for Entrepreneurs"…
Your "Quick Start "The Steps" Guide"  – This is Where I Share Everything You Need to Immediately Embark on Your Journey to Becoming an Effective Marketing Expert

The "Entropy for Entrepreneurs Course Book" – Detailed training on how to use the concept of Entropy to build your business, online or in person
I could have charged at least 10 times as much for this training, but it is my goal to make this affordable for as many people as possible. It would be my honor and pleasure to share these concepts and strategies with you to help you become a leader in your niche and a highly effective marketing rock star!
---
BONUSES
A One-On-One Mentoring Session With Me…to Be Completed By the End of 2022
The Opportunity to Be Mentioned on My Social Media Platforms With Your Updates
An Opportunity To Have Me Join You on One of Your Live Stream Sessions and/or Facebook Groups
---
"Entropy for Entrepreneurs" is Perfect For You If You're New Online, or Have Been Online for Awhile and Are Now Ready to Earn a Steady Income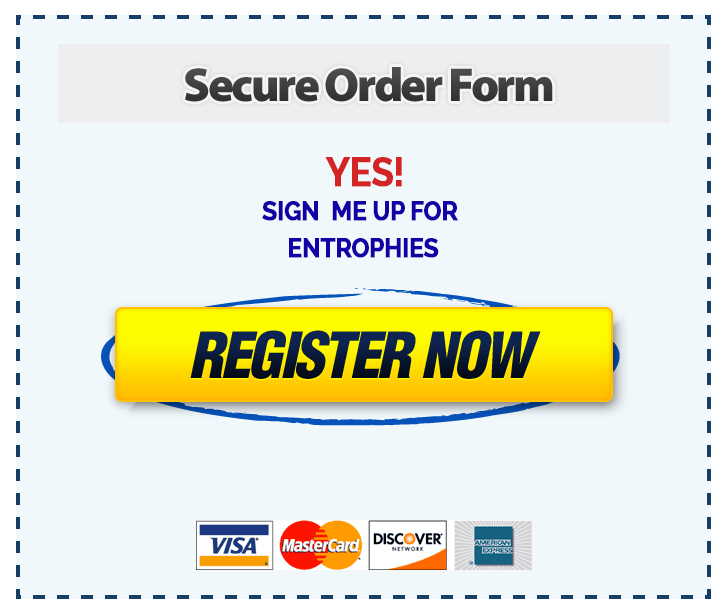 Only $99 – Get Started Building a Profitable Business That Will Serve You and Your Goals, While Helping Others Achieve Their Goals and Dreams

Have Your Coupon Code? Click to Register, Add Your Code, Click to Validate, and the Price Will Change!
P.S. You Have My Personal Guarantee on This Training Course. If You Are Not Fully Satisfied at Any Time After Purchasing, Your Investment Will Be Refunded Promptly and Without Question.

P.P.S. This "Entropy for Entrepreneurs" Training is Brand New and Priced Accordingly. Do Not Hesitate to Come Aboard and Get Started With the Proven Strategies I Will Teach You Here.
What Others Have To Say About Me…
It's your integrity, your servant heart, and quality courses that have kept me as a customer for so many years. Not too long after I found you, I ordered a course, twice. Quietly, behind the scenes, you credited my account. How did I find out? I noticed it on my statement. That act revealed that you were a woman of integrity; one I wanted to continue to do business with and to learn from.~ Joyce Heiser
If I didn't already know you, I would want to. ~ Faylee James
Just to say how much I enjoy your training courses, and how helpful I find them. ​I appreciate the effort and personal touches you put into it, too.​ ~ Alex Rowan
I'm a fan. I have two of your books. Thanks for being a great teacher and writer. ~ Tony Marino
Connie has a gift for communicating large concepts in ways that make communication possible. She speaks a kind of language that is engaging and easy to comprehend, and this is what students like. I've been teaching online and offline courses for a number of years. I took Connie's program because I wanted to see someone else's system. I like Connie's methodology, and I'm glad I took her course. Thanks, Connie. You're a wonderful teacher. ~ Marilyn Gordon
Thank you, Connie for making it possible for me to "make money while I sleep." You are helping me get closer to my dream of retiring at 50 and living my life on my terms. ~ Karla Nagerian